You still have a few more days to cast your vote on The Best of Cape Coral from the Cape Coral Breeze Newspaper. We love being a part of the community and our goal is to be of service, give make, make a difference and impact your lives in a positive way. We also love sharing joy and love through amazing jewelry and top quality jewelry services. We would love your support and ask that you vote for us! We do appreciate you all and thank you for your support!
Please vote for John Michael's Diamond & Jewelry Studio now – click on the link and scroll down to Jewelry and type in our name if you don't see it there automatically. You can vote daily! https://www.capecoralbreeze.com/best/#/gallery/?group=430410
Since 1986 John Michaels Diamond and Jewelry Studio has paired beautiful jewelry with beautiful people. Family owned and operated John Michaels Diamond and Jewelry Studio prides itself on professional but personal and friendly service.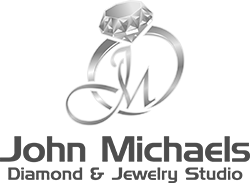 239-549-2099
1331 Cape Coral Pkwy E,
Cape Coral, FL 33904
info@johnmichaelsrocks.com
JohnMichaelsRocks.com