Estate Sales
Special Services
Trusted Jewelers Since 1986
Estate Sales
Please, don't throw anything away!
We have over 30 years of professional experience running estate sales and helping our clients turn a nice profit for our service. Before you have heirs or family members walk through a house for the purposes of choosing items to keep or discard, you'll want to take some preliminary steps to get the most value out of the items in your estate. We provide full service for all the needs required for your estate sale. All you need to do is call us, and we'll take care of the rest!
We understand that many families that live out-of-state don't always have the time or resources to be here in Florida if a loved one down here has passed away. Rest assured, we can handle every aspect of your sale so you don't have to be here during the process. We'd be happy to give you references to back up our experience and professionalism in handing complete estate sales from start to finish.
We're Not Just a Jewelry Store, We're Jewelers
Our Services
Thanks to our amazing in-house jewelry curators, our showroom is full of the highest-quality jewelry on the market.
Create a new brilliant piece of convert an old piece with a custom jewelry design with the help of our in-house jeweler.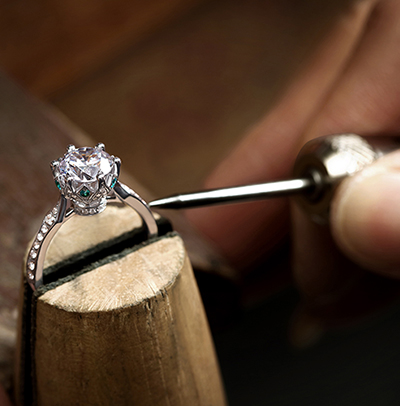 Breathe new life into your damaged or worn jewelry with our on-site jewelry repairs, alterations, resizing & resetting.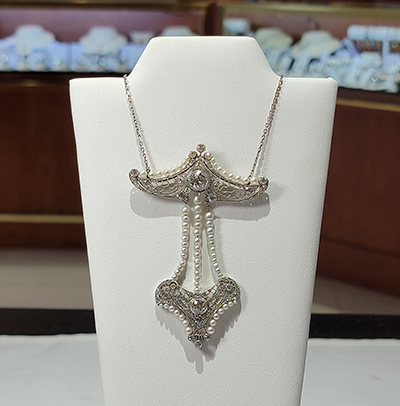 Over 30 years of professional experience running estate sales and helping our clients turn a nice profit for our service.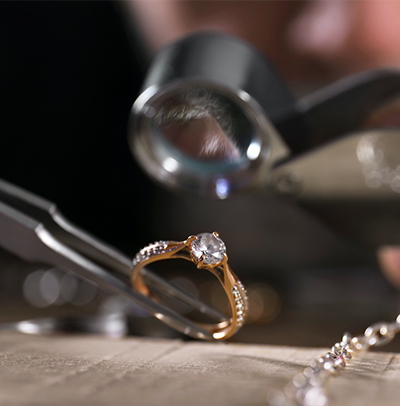 An insurance appraisal can be done for clients who wish to insure their gems or jewelry against damage, loss or theft.
We pay fair and generous rates for your used or unwanted, broken, miscellaneous gold and silver so stop in for cash.
Let's Talk
Schedule An Appointment or Consultation
We would love to help you find the perfect gift, design your dream jewelry piece or discuss your specific jewelry needs.  Our in-house jeweler can repair, resize, reset or re-create any existing jewelry piece you have. Please call us at 239-549-2099 to schedule your personal jewelry consultation now.
Our Mission
About John Michaels
Trust
We have been in business in Cape Coral, Florida, since 1986 and have built a solid business that will be here for you for years to come.
Experience
As experienced Southwest Florida jewelers, there is no need for us to outsource. We proudly handle all jewelry repairs on-site in our store.
Integrity
If you are buying or selling, rest assured we will offer you a fair price, and treat you and your jewelry with care and respect.