Appraisals
Additional Services
Trusted Jewelers Since 1986
Insurance Appraisals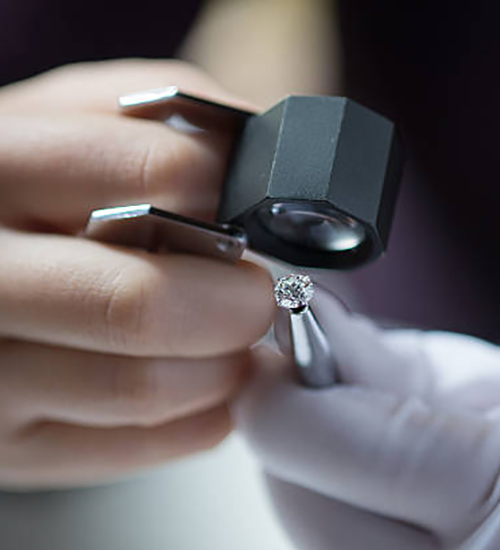 What is the Value of Your Jewelry?
An insurance appraisal can be done for clients who wish to insure their gems or jewelry against damage, loss or theft. The estate, collateral or antique appraisal will reflect the retail cost incurred in order to replace or reproduce any gems or mounting with the same quality but in a new condition.
Such cost or values are estimates of the averaged current market prices at which the appraised items may be purchased in the average fine jewelry store and do not necessarily reflect the price at which the appraised item may be purchased from any one jewelry store in particular.
An accurate and detailed description is paramount so that insurance companies insure the jewelry items themselves, not their value – the monetary value being a mathematical figure by which one's premium can be calculated.
Disclaimer: Appraisals are not an offer to buy or sell your items, but for the above stated reasons.
Jewelry Insurance – Did you know that most homeowner insurance companies do not cover personal articles? Most insurance companies that do cover personal articles will only cover about $1,500 of the value of your jewelry or personal items.
A good solution is private jewelry insurance. It is affordable and can give you extra peace of mind.
May we recommend Jewelers Mutual, the leading insurer specializing in jewelry insurance offering unmatched expertise and service. Established in 1913, Jewelers Mutual is rated "A+ Superior" by A.M. Best Company and is exclusively endorsed by the American Gem Society and Jewelers of America.
To get your free, no-obligation quote and learn about coverage details, visit www.jewelersmutualinfo.com
We're Not Just a Jewelry Store, We're Jewelers
Our Services
Thanks to our amazing in-house jewelry curators, our showroom is full of the highest-quality jewelry on the market.
Create a new brilliant piece of convert an old piece with a custom jewelry design with the help of our in-house jeweler.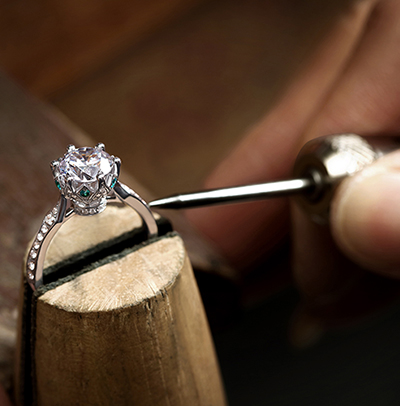 Breathe new life into your damaged or worn jewelry with our on-site jewelry repairs, alterations, resizing & resetting.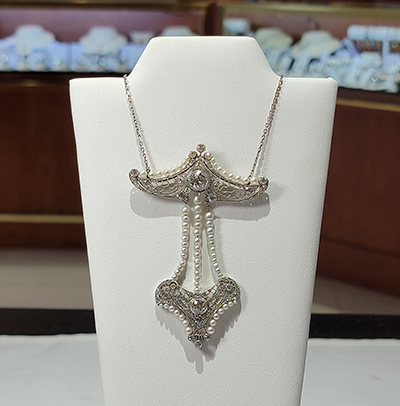 Over 30 years of professional experience running estate sales and helping our clients turn a nice profit for our service.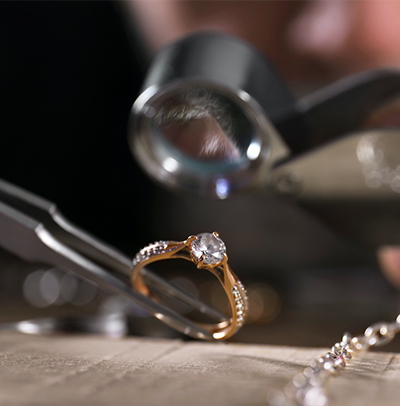 An insurance appraisal can be done for clients who wish to insure their gems or jewelry against damage, loss or theft.
We pay fair and generous rates for your used or unwanted, broken, miscellaneous gold and silver so stop in for cash.
Let's Talk
Schedule An Appointment or Consultation
We would love to help you find the perfect gift, design your dream jewelry piece or discuss your specific jewelry needs.  Our in-house jeweler can repair, resize, reset or re-create any existing jewelry piece you have. Please call us at 239-549-2099 to schedule your personal jewelry consultation now.
Our Mission
About John Michaels
Trust
We have been in business in Cape Coral, Florida, since 1986 and have built a solid business that will be here for you for years to come.
Experience
As experienced Southwest Florida jewelers, there is no need for us to outsource. We proudly handle all jewelry repairs on-site in our store.
Integrity
If you are buying or selling, rest assured we will offer you a fair price, and treat you and your jewelry with care and respect.