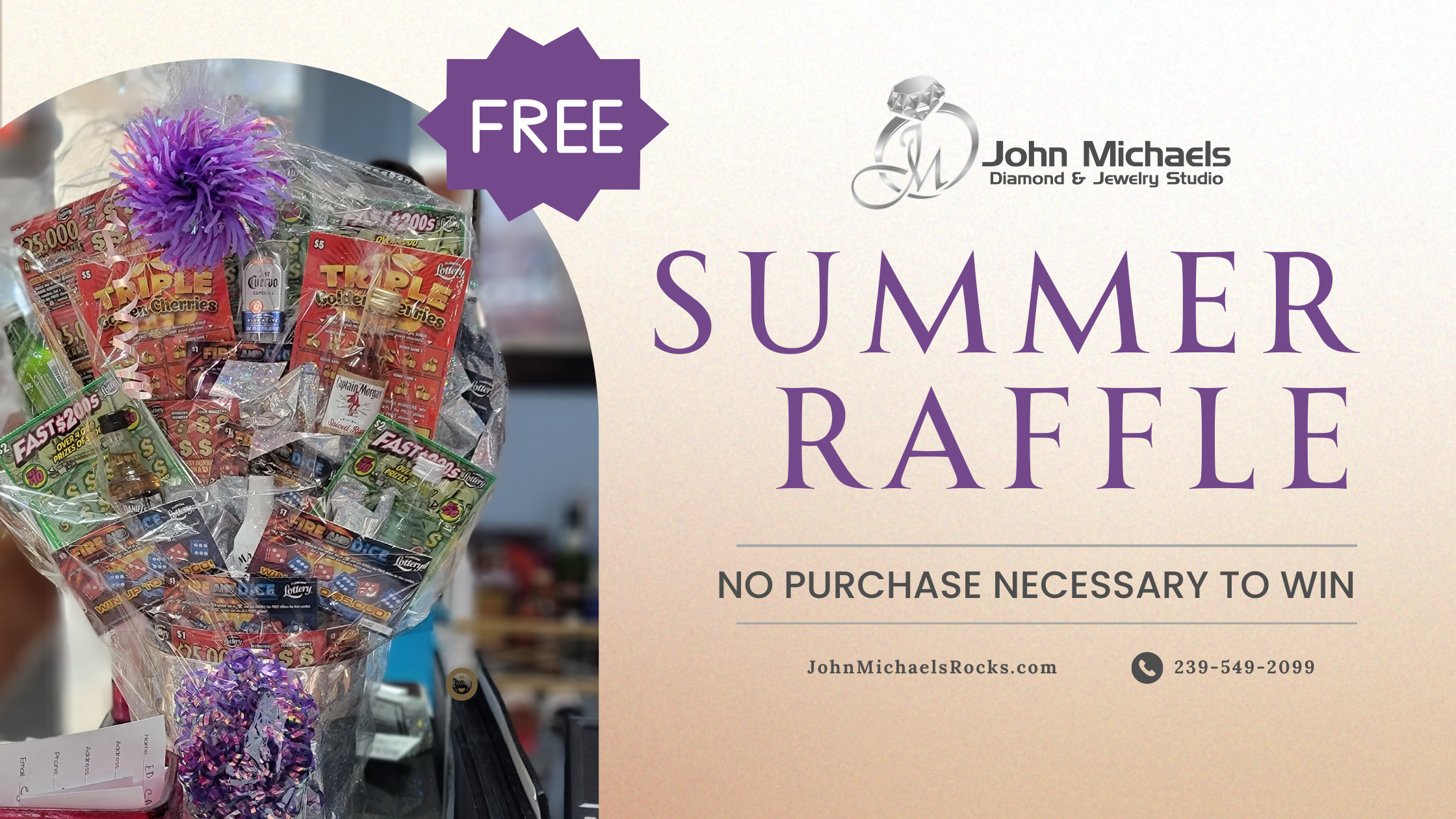 It's time to celebrate the Sweetness of Summer with another Raffle Give-A-Way! This time we have a wonderful Gift Basket filled with Lotto Tickets and Delicious Spirits to help you celebrate your winnings. As you know, we're all about creating new memories, spreading joy and celebrating life – this is how we do it! This Raffle is brought to you by John Michael's Diamond & Jewelry Studio – 1331 Cape Coral Pkwy E, Cape Coral, FL 33904
This event is a FREE Raffle, no purchase necessary to win, just stop in and fill out a raffle slip to enter the contest.
John Michael's Diamond and Jewelry Studio is proud to support the SWFL community in various ways. We regularly strive to empower and support local small businesses, non-profit organizations and people in need. We are grateful for the many years the community has supported our small business, therefore paying it forward is our way of saying Thank You for your loyalty and preference, we appreciate you! 
Since 1986 John Michaels Diamond and Jewelry Studio has paired beautiful jewelry with beautiful people. Family owned and operated John Michaels Diamond and Jewelry Studio prides itself on professional but personal and friendly service.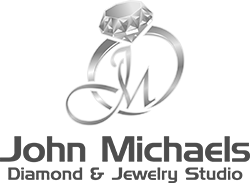 239-549-2099
1331 Cape Coral Pkwy E,
Cape Coral, FL 33904
info@johnmichaelsrocks.com
JohnMichaelsRocks.com