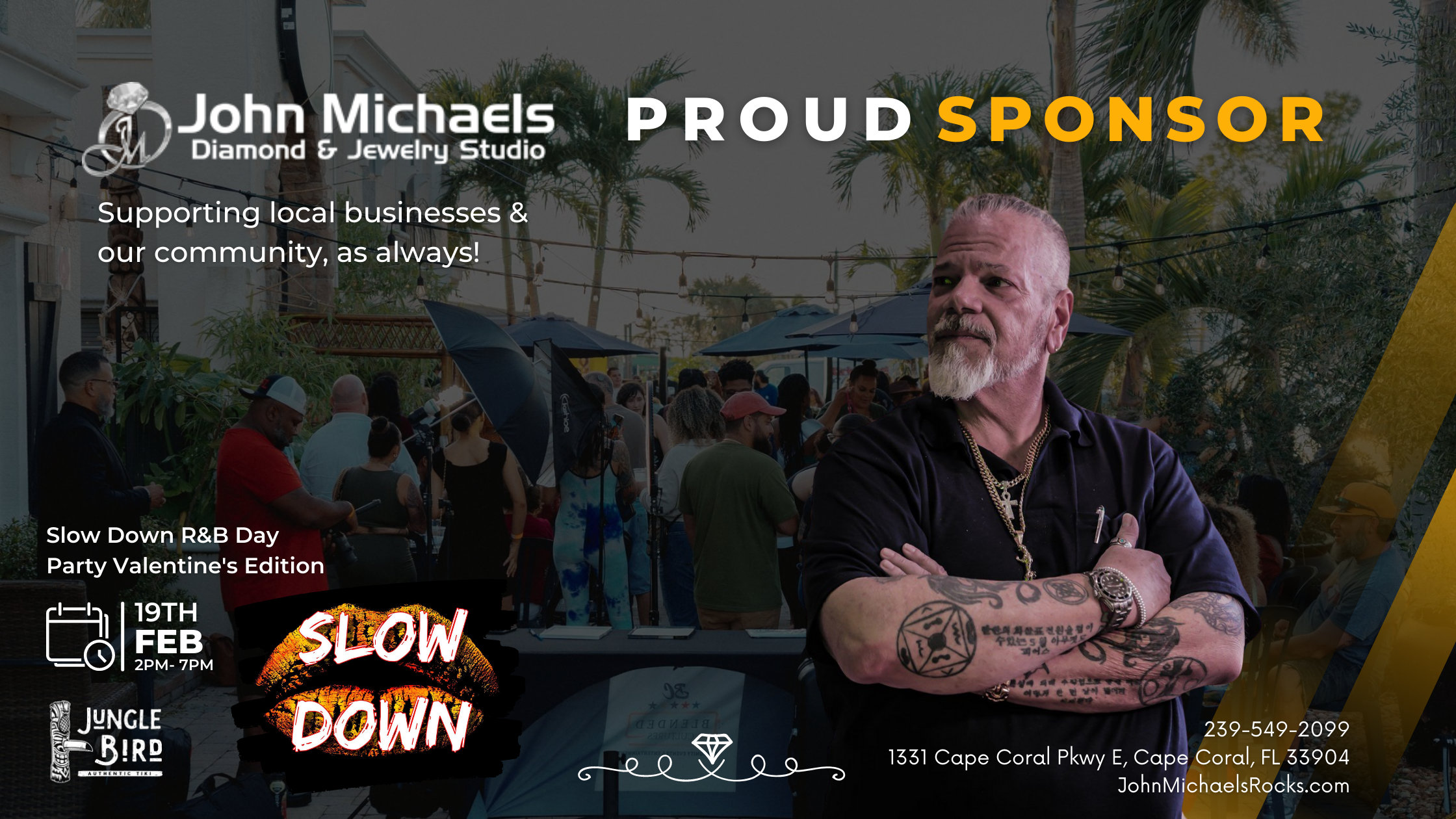 John Michael's Diamond and Jewelry Studio is proud to announce that we are a Sponsor of the upcoming Slow Down R&B Day Party on Sunday, February 19th, 2023 from 2 pm to 7 pm at the Jungle Bird Tikibar located at 1520 Lafayette Street Suite 1 Cape Coral, FL 33904
Victor Rios of #smashentertainment has gone above and beyond to set the stage for an epic moment in time. Come out and join Shortydoowop & DJ SMASH as they play the hottest Slow Down R&B Party hits from across all generations.
There will be a Photo Booth by Blended Cultures so show up looking fresh and fly! This event is strictly R&B music all day long. Make sure you have your dancing shoes on because the vibe is not gonna make you want to sit! 
There will be indoor dining as well as outdoor dining and you must try the signature drink for the evening which is THE SLOW DOWN, ask for it by name. There will be having a live performance by BLou Note, Live R&B music performed by Mr. Don Fresh on the drums along side DJ SMASH, Shortydoowop & DJ 007 hosting the DJ battle will be First Lady Niki and DJ 007. And as if that wasn't enough the talented artist Bianca Russell JustBee will be #capturingthemoment, live as the Party goes on!
John Michael's Diamond and Jewelry Studio is proud to support the SWFL community in various ways. We regularly strive to empower and support local small businesses, non-profit organizations and people in need. We are grateful for the many years the community has supported our small business, therefore paying it forward is our way of saying Thank You for your loyalty and preference, we appreciate you! 
Since 1986 John Michaels Diamond and Jewelry Studio has paired beautiful jewelry with beautiful people. Family owned and operated John Michaels Diamond and Jewelry Studio prides itself on professional but personal and friendly service.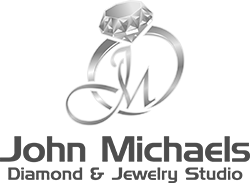 239-549-2099
1331 Cape Coral Pkwy E,
Cape Coral, FL 33904
info@johnmichaelsrocks.com
JohnMichaelsRocks.com