John Michael's Diamond and Jewelry Studio is proud to announce that we are a Sponsor of the upcoming Becoming an Extraordinary Woman Workshop – A gathering for learning, growth and connection for the evolving woman.   This event is a beautiful celebration in honor of International Women's Day on Saturday, March, 11th from 10 am to 3 pm at Rumrunners Cape Coral – 5848 Cape Harbour Drive, Cape Coral, FL 33914
Registration is available at
https://empowermentmovementfl.com/workshop/
The Empowerment Movement FL has put together Phenomenal event with an amazing lineup! Event Performers are Luna Muni on the violin, BLou Note singing, Gigi Hendrixx performing poetry and spoken word with Shortydoowopp as the DJ! Speakers are Dawn Breedon, Stacy Steele, Marilyn Santiago and Rosie Ortiz who all have a powerful message to share filled with motivation and empowerment! This event is supporting two Non-Profits: Against All Odds International and Cape Coral Caring Center so please bring your Non-Perishable Food Items for our Food Drive and Raffle Ticket Money for the Fundraiser Raffles.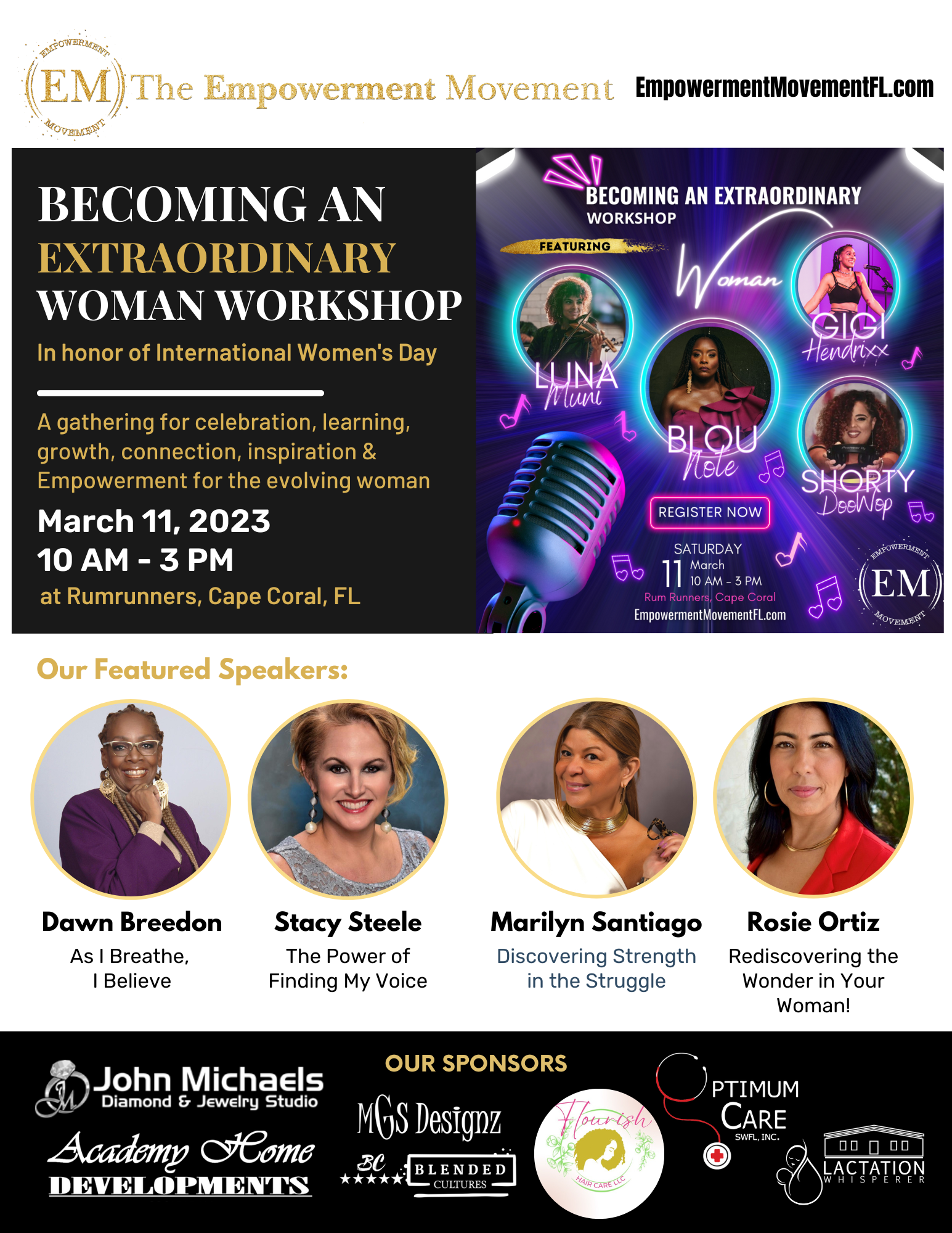 All attendees will experience an Amazing Empowerment Workshop with a Fabulous Lunch, Business Networking, a Free Goodies Gift Bag, a Free Empowerment Journal, Door Prizes, Photo Booth with free Photos, Shopping with local vendors, Dancing and Lots of Fun while Paying it Forward with Fundraiser Raffles
Sponsored by: John Michael's Diamond and Jewelry Studio, Academy Home Developments Inc., Lactation Whisperer, Optimum Care SWFL, Flourish Hair Care,  Blended Cultures and MGS Designz.
Brought to you by The Empowerment Movement FL

John Michael's Diamond and Jewelry Studio is proud to support the SWFL community in various ways. We regularly strive to empower and support local small businesses, non-profit organizations and people in need. We are grateful for the many years the community has supported our small business, therefore paying it forward is our way of saying Thank You for your loyalty and preference, we appreciate you! 
Since 1986 John Michaels Diamond and Jewelry Studio has paired beautiful jewelry with beautiful people. Family owned and operated John Michaels Diamond and Jewelry Studio prides itself on professional but personal and friendly service.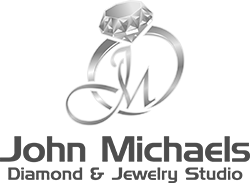 239-549-2099
1331 Cape Coral Pkwy E,
Cape Coral, FL 33904
info@johnmichaelsrocks.com
JohnMichaelsRocks.com