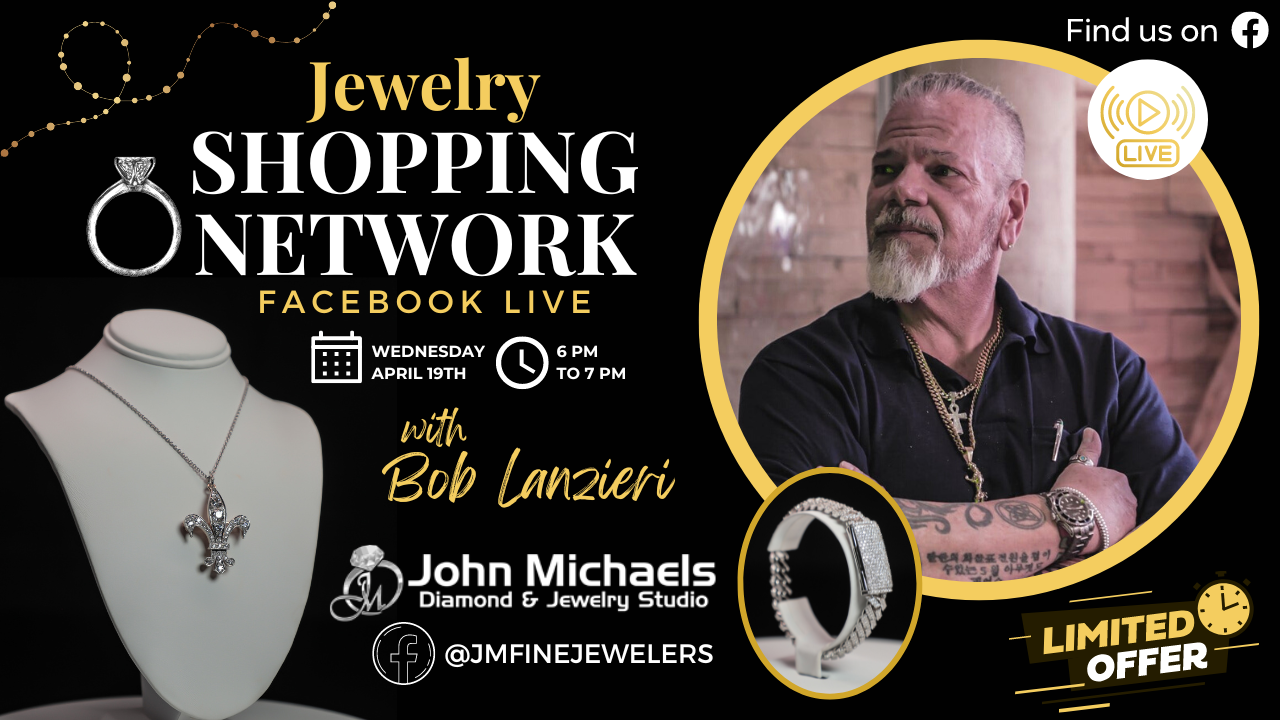 John Michael's Diamond and Jewelry Studio invites you to tune into our Facebook Page and participate in our upcoming Jewelry Shopping Network Facebook Live event with Bob Lanzieri on Wednesday, April 19th from 6 pm to 7 pm with some amazing one time deals on one of a kind, unique items. We have brand new pieces, antique, vintage, collectables and a collection of just arrived items in gold, platinum, silver, diamond, white gold and amazing prices you don't want to miss out on! We are here to put a sparkle into your life! 
Click here to FOLLOW OUR FACEBOOK PAGE NOW
Click on the video below to hear Bob tell you exactly what to expect and what to look out for!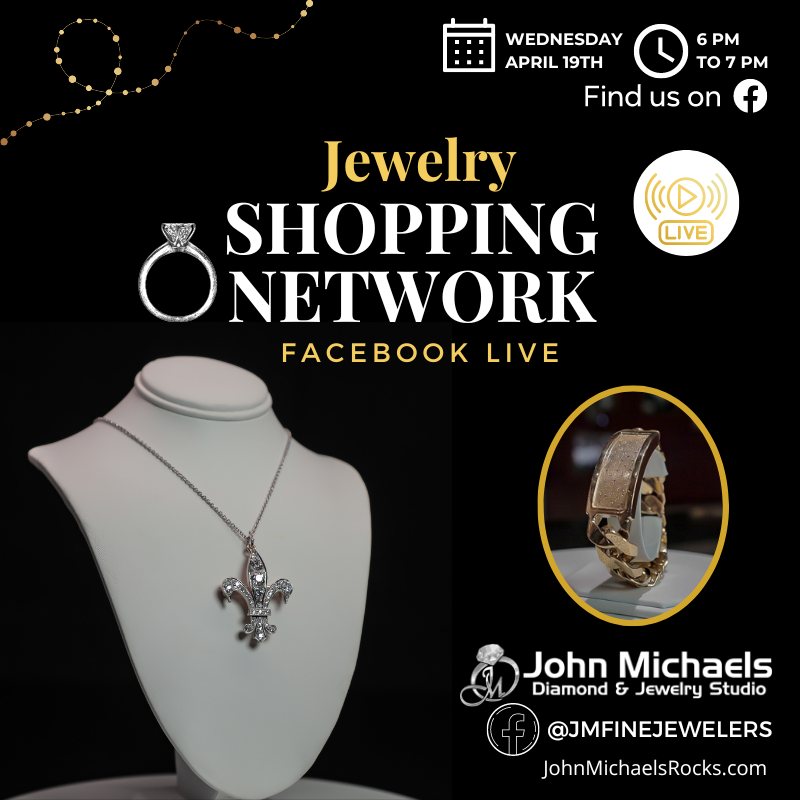 John Michael's Diamond and Jewelry Studio is proud to support the SWFL community in various ways. We regularly strive to empower and support local small businesses, non-profit organizations and people in need. We are grateful for the many years the community has supported our small business, therefore paying it forward is our way of saying Thank You for your loyalty and preference, we appreciate you! 
Since 1986 John Michaels Diamond and Jewelry Studio has paired beautiful jewelry with beautiful people. Family owned and operated John Michaels Diamond and Jewelry Studio prides itself on professional but personal and friendly service.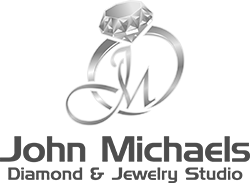 239-549-2099
1331 Cape Coral Pkwy E,
Cape Coral, FL 33904
info@johnmichaelsrocks.com
JohnMichaelsRocks.com