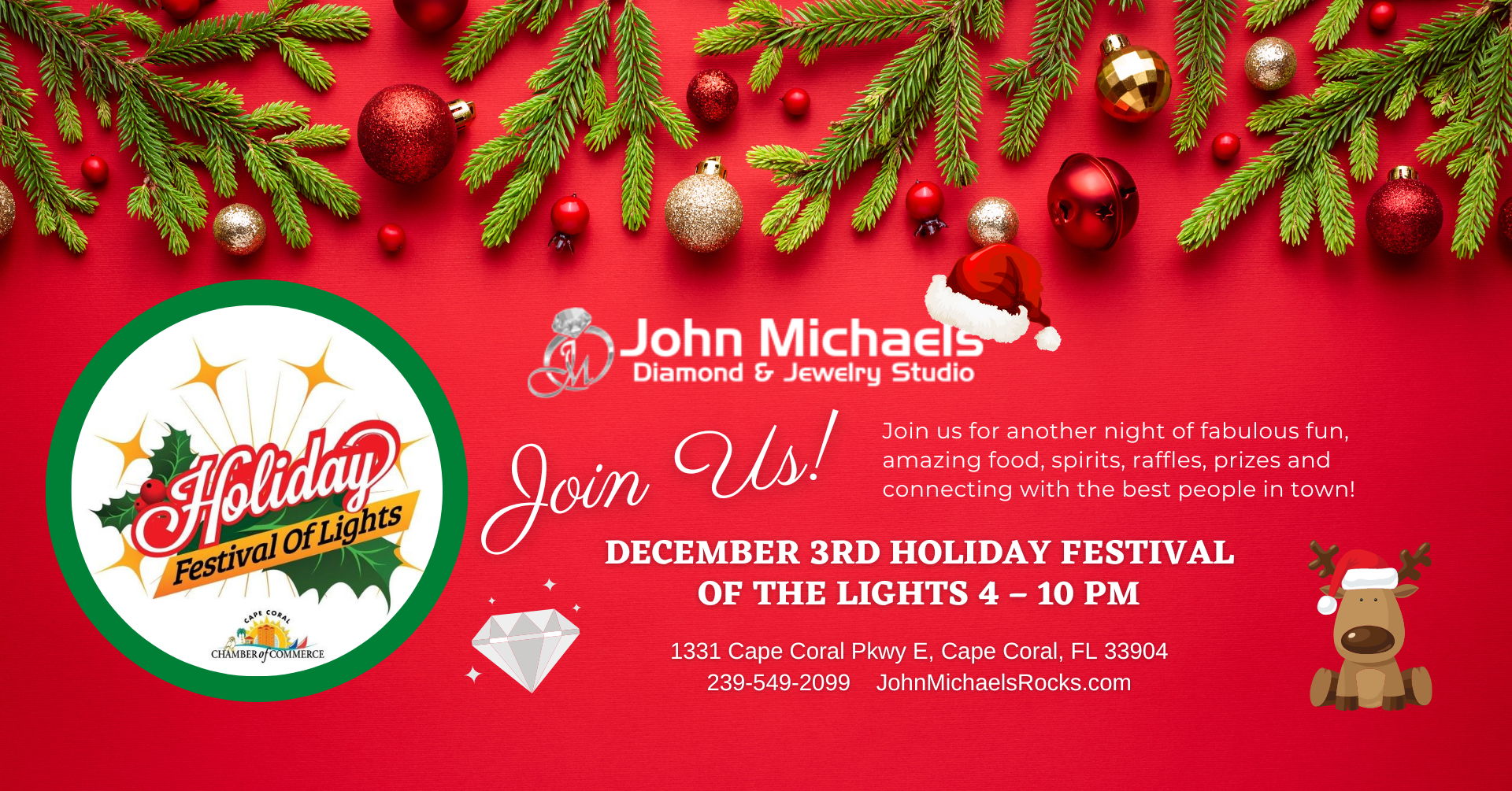 Let's Light Up the Community!
Bring the Kids out to this amazing Event and enjoy an evening of fabulous fun, with Treats, Balloons, Santa, Special Deals, Give-A-Ways, raffles, prizes and Community Fun at John Michaels Diamond and Jewelry Studio!
Holiday Festival of Lights 2022 – Presented by the Gunterberg Charitable Foundation – Chamber of Commerce of Cape Coral on Saturday, December 03, 2022, 4:00 PM – 10:00 PM
For over 30 years the southwest Florida holiday season offi-cially begins on the first Saturday of December when over 20,000 people gather for the largest celebration between Tampa and Miami. The Holiday Festival of Lights is a Cape Coral heritage event.
The Holiday Festival of Lights is the FEEL GOOD event of the year held on Cape Coral Parkway in Downtown Cape Coral. It's over 3/4 of a mile of holiday attractions, performances, vendors, food, and refreshments to ring in the season.
The stars of the event are the official lighting of the city Christmas tree and the arrival of Santa Claus. Dignitaries and major sponsors are included in the tree lighting ceremony, Santa then arrives to light the tree and meet the children that includes FREE pictures with Santa.
Throughout the 3/4 mile event will be 3 Holiday performance stages with local dance troupes, schools, choirs and others performing their holiday programs.
The Holiday Festival of Lights will have a variety of sponsors and vendors that will line the Parkway, many offering FREE gifts and registration for prizes, along with food courts providing a multitude of festival food to everyone in attendance.
The Holiday Festival of Lights is the "biggest small town holiday celebration" in the country and should not be missed.
A free, family-friendly event!
John Michael's Diamond & Jewelry Studio
239-549-2099
1331 Cape Coral Pkwy E Cape Coral, FL 33904
JohnMichaelsRocks.com
John Michael's Diamond and Jewelry Studio is proud to support the SWFL community in various ways. We regularly strive to empower and support local small businesses, non-profit organizations and people in need. We are grateful for the many years the community has supported our small business, therefore paying it forward is our way of saying Thank You for your loyalty and preference, we appreciate you!
Since 1986 John Michaels Diamond and Jewelry Studio has paired beautiful jewelry with beautiful people. Family owned and operated John Michaels Diamond and Jewelry Studio prides itself on professional but personal and friendly service.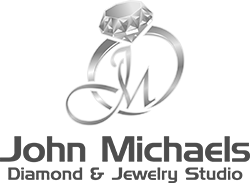 239-549-2099
1331 Cape Coral Pkwy E,
Cape Coral, FL 33904
info@johnmichaelsrocks.com
JohnMichaelsRocks.com