Please join us at John Michaels Diamond & Jewelry Studio for Our Mother's Home "Heart of Gold" Event on Thursday, May 5th from 5:00 pm to 7:30 pm. Click here to RSVP now!
A Mother's Day shopping event and social hour to benefit Our Mother's Home of Southwest FL!
Our Mother's Home is a 501(c)(3) nonprofit organization located in Fort Myers, FL. This group foster home has been empowering teen mothers and their babies to break the tragic cycles of abuse, poverty, and human trafficking they were previously subjected to. Prior to the launch of Our Mother's Home in 2000, teenage mothers in foster care were often separated from their child at birth. Now these foster teens are receiving a safe home that provides the life skills, quality education, guidance and love they need to raise healthy, happy kids and lead successful, productive lives. With the generosity and support of our community, these young mothers are breaking the generational cycles for themselves and their children. Click here to visit their website.
Feel good about Giving back to foster moms in need while Getting some fabulous gifts for yourself (and mom too)! Purchase raffle tickets to benefit Our Mother's Home and win jewelry plus other great prizes! 10% of every jewelry piece purchased goes back to Our Mother's Home!
Enjoy complimentary hors d'oeuvres, wine and beer while shopping for your Mother's Day gifts. Bring your partner, family and friends – let's celebrate the MOMS! This is a free event – open to the public – parking lot in back. Be the "Silver" lining for foster teens in need!
John Michael's Diamond and Jewelry Studio is proud to support the SWFL community in various ways. We regularly strive to empower and support local small businesses, non-profit organizations and people in need. We are grateful for the many years the community has supported our small business, therefore paying it forward is our way of saying Thank You for your loyalty and preference, we appreciate you! 
This event is free and open to the public. Please click here to RSVP now.  
239-549-2099
1331 Cape Coral Pkwy E, Cape Coral, FL 33904
Since 1986 John Michaels Diamond and Jewelry Studio has paired beautiful jewelry with beautiful people. Family owned and operated John Michaels Diamond and Jewelry Studio prides itself on professional but personal and friendly service.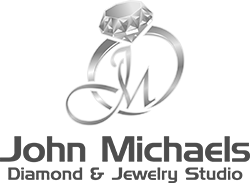 239-549-2099
1331 Cape Coral Pkwy E,
Cape Coral, FL 33904
info@johnmichaelsrocks.com
JohnMichaelsRocks.com