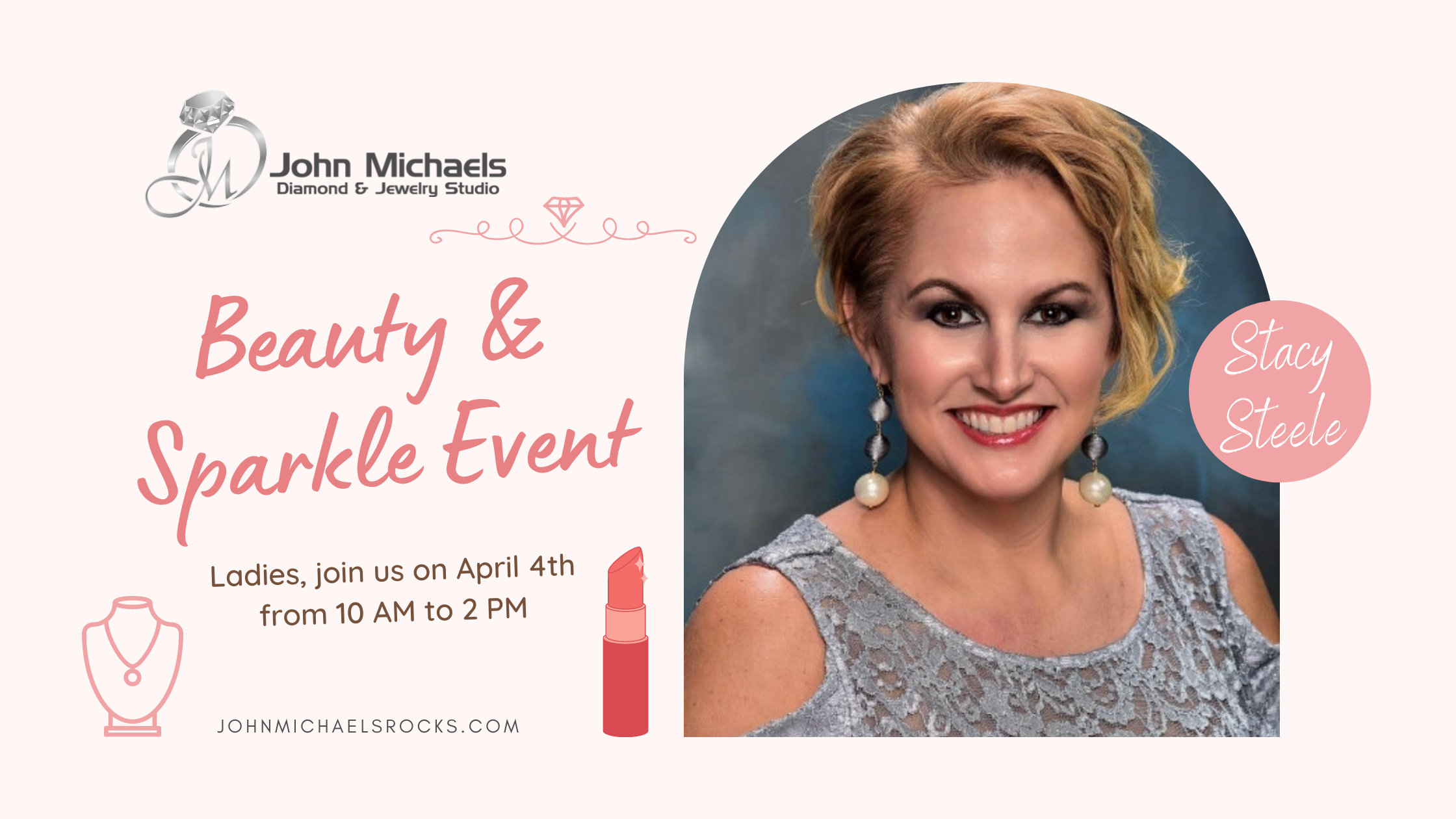 In honor of April's Birthstone – The Diamond, we've decided to host a Beauty & Sparkle Event at John Michael's Diamond & Jewelry Studio. As you may already know we recently held a Ribbon Cutting Ceremony / Wine Tasting Event in honor of Stacy Steele, a member of the Cape Coral Chamber of Commerce, friend and client of John Michael's. The event was a complete success so we decided to bring you yet another fabulous event! 
Ladies, join us on Monday, April 4 from 10 AM to 2 PM for an amazing Beauty & Sparkle Spring Event! We will be offering hourly appointments with brow tips and spring lips by Stacy. We will also have complimentary food and we invite you to stop in and shop while you enjoy some fun fabulous girl time! Contact Stacy, your local beauty consultant to set up your time slot. Call 480-212-6316 This event is FREE and open to the public. Click here to RSVP
The diamond is the traditional birthstone of April and holds significant meaning for those born in that month, thought to provide the wearer with better relationships and an increase in inner strength. 
John Michael's Diamond and Jewelry Studio is proud to support the SWFL community in various ways. We regularly strive to empower and support local small businesses, non-profit organizations and people in need. We are grateful for the many years the community has supported our small business, therefore paying it forward is our way of saying Thank You for your loyalty and preference, we appreciate you! 
This event is free and open to the public. Please click here to RSVP now.  
239-549-2099
1331 Cape Coral Pkwy E,
Cape Coral, FL 33904
Since 1986 John Michaels Diamond and Jewelry Studio has paired beautiful jewelry with beautiful people. Family owned and operated John Michaels Diamond and Jewelry Studio prides itself on professional but personal and friendly service.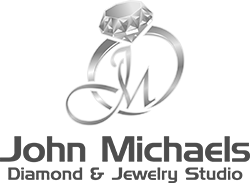 239-549-2099
1331 Cape Coral Pkwy E,
Cape Coral, FL 33904
info@johnmichaelsrocks.com
JohnMichaelsRocks.com